ON DEMAND WORKSHOP ONLINE
Amplify your automation: How to ace your law firm's revenue goals
Essential knowledge for entrepreneurial lawyers
As part of our mission to help 1 million lawyers build their dream law firm, we're offering FREE, on-demand access to a masterclass normally reserved exclusively for Firmsy customers!
 Watch multi award-winning specialist law firm coach, George Zenon, talk through how to magnify the efficiency of automation at your law firm.
During this FREE on demand workshop, you'll learn:
The key mistakes most law firms make when it comes to automation.
Three key lessons will help you automate your law firm in a way that amplifies your efficiencies, rather than your inefficiencies. Learn the traps to avoid, the approaches to take, and the best ways to find success by automating your processes. 
The Automation Triangle, and how to use it.

Most law firm owners think only of technology when it comes to automation. But there are two other fundamental components that can make or break your success. Find out what they are. 
How to map your client journey and find opportunities at every step.
Many law firm owners are laser focused on attracting new clients, but there's opportunity to increase revenue along the entire customer journey. Automation then supercharges this process! Find out the tips and tricks to ensure you are maximizing each customer interaction.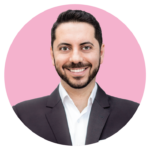 George Zenon is a multiple award-winning specialist law firm coach, best selling author and a Scale Up coach with Firmsy.
Over the last 15 years, he has directly helped more than 432 business owners add over $184 million in new revenue. Now, he specialises in helping entrepreneurial law firms scale… and scale fast.
Here's what past webinar attendees are saying:
"The webinar today was certainly inspiring."
"Thank you for the great webinar this morning."
"Your webinars are so damn awesome!"
"Cannot recommend this webinar enough – it was awesome!! Claudia and the Automio crew you guys rock!"
"You are offering enormous value and assistance to us all during this time. Thanks!"
"Best hour of advice I've received."