Learn how Beach Law uses Firmsy to help clients and earn revenue even when they sleep.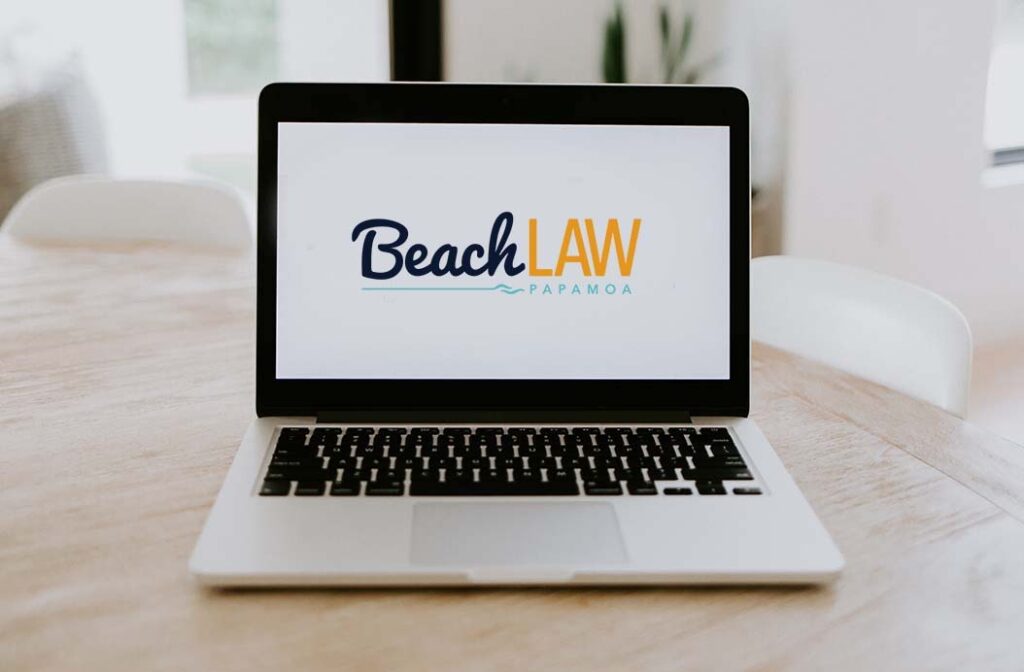 Beach Law wanted freedom from the billable hour and to earn a new revenue stream that wasn't tied to the number of hours they work.
Beach Law uses the Firmsy legal bot platform to help clients and earn revenue 24/7 – they offer standardised legal solutions from their law firm's website that they market online.
ROI of 990%
Easy new client acquisition
Re-engagement with existing clients
Increase in net profit
Improved cashflow
"The thing I love most about Firmsy is coming into work on a Monday and seeing how many clients have bought our online legal documents over the weekend."
Rochelle Belworthy
Beach Law
"We believe in law – the easy way", says Rochelle Belworthy, the director of Beach Law. Rochelle leads a 5 person law firm that helps clients in the areas of property law, wills and powers of attorney, trusts and estates, law for the elderly and commercial law. Beach Law is located in Papamoa in the Bay of Plenty, New Zealand.
"Our mission is to make legal help friendly, convenient and easy."
Rochelle likes to keep up to date with innovation trends in the industry. For years now Rochelle had dreamed of freedom from the billable hour, so she decided it was time to do something about it.
In order to build a sustainable firm of the future in line with her mission, Rochelle could see she needed to leverage automation to offer standardised legal services that she could market online. Creating different levels of service at Beach Law was also important to Rochelle.
"While providing customised, comprehensive solutions adds value to some clients, they are too inefficient to deliver and therefore too expensive for many clients to access."
In order to empower her clients, Rochelle wanted to offer a basic, more affordable level of service that requires minimal interaction with her team – she wanted to find a way to let clients serve themselves from her firm's website.
During her solution search, Rochelle became interested in Firmsy's legal bot platform. Firmsy's legal bots serve clients from a firm's website – they interview clients and then instantly create legal documents, contracts and advice. An added bonus is they take credit and debit card payments.
In the end Rochelle chose Firmsy as her firm's legal automation platform.
"I told my team we have a new legal assistant on our team….and that legal assistant's name is Firmsy."
In addition to making life easier for clients, Firmsy's legal bots can be built by lawyers and law firm staff using a firm's precedents and branding, as programming skills are not needed.
Or, Firmsy has 40+ legal bots already built that are ready to be used straight away on a law firm's website.
"Our clients love the ease of using legal bots on Beach Law's website to get their day-to-day legal needs met at a time and place that suits them. Firmsy's legal bots are friendly and informative – which is what we're all about at Beach Law."
Re-engaging with existing clients that the Beach Law team hadn't caught up with in a while is a great benefit of the Firmsy platform. Beach Law sent out an email newsletter to all existing clients telling them about their new online legal services and got an overwhelmingly positive response. Some of Beach Law's clients jumped on Beach Law's website and got their Wills done straight away.
Ads on social media are another good way for Beach Law to get their new online legal solutions in front of existing clients, as well as potential new ones.
To spark more engagement from their marketing efforts, the Beach Law team has written some blog articles on topics related to their online legal solutions. A call-to-action to buy that online legal solution is placed at the start and the end of the blog article to encourage interested people to buy.
 "Using digital marketing to promote our online legal solutions is a very effective and affordable way to acquire new clients for the firm."  
Each time a new client buys an online legal solution from Beach Law's website, they become part of the firm's email newsletter list. This list is proving an effective way for Beach Law to build relationships with clients and educate clients about their new online solutions, with an average open rate of over 50% (compared with the average newsletter open rate for the legal industry of 18%).
The firm is also building its social media presence on Facebook, which is where many of their target clients spend their time. 
Beach Law's investment in Firmsy has paid off in a big way:
"When you take into account our Firmsy subscription and marketing costs, our ROI from using Firmsy is 990% – and we've only just started to scratch the surface."
Other benefits have been easy new client acquisition, re-engagement with past and existing clients, improved cashflow and an increase in net profit.

Keen to see how Firmsy can help your firm design, market and sell online legal solutions?