Case Study: Support Legal
How Firmsy Helps Lawyer Deborah Vella Grow Her Legal Practice.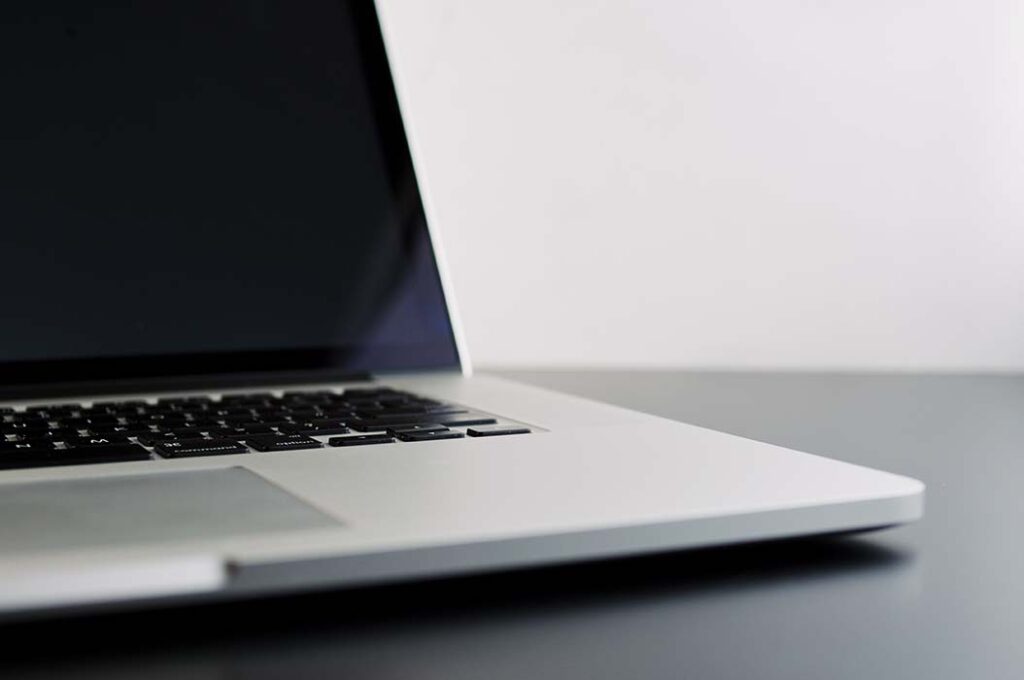 "Firmsy is assisting me to provide valuable legal solutions to Australian small businesses.  I also use Firmsy to help redefine how legal professionals and non-legal professional advisors can save time and provide efficient and effective services to their own small business clients."
Deborah Vella
Support Legal
Deborah needed a software solution that met the needs of her growing legal practice.
Deborah Vella is the definition of a modern, entrepreneurial lawyer. Deborah runs her innovative legal practice, Support Legal, from home around the needs of her young family. She founded Support Legal at the start of 2017.
From the outset, Deborah was determined to create a legal practice that supports Australian small businesses by providing valuable legal solutions that were affordable, efficient and effective.  Deborah believed that the best way to achieve this goal was to have quality legal documents that small businesses could access directly without legal advice. She also wants to help redefine how legal professionals and non-legal professional advisors could provide efficient and effective services to their own small business clients.
Support Legal would also need to provide a supportive working environment to support her (and, in the future, her team) to maintain an ideal work and family lifestyle.
Deborah has found that there aren't many lawyer jobs out there that support the family lifestyle – many firms claim they offer flexible and alternative working arrangements but in reality there are a number of factors entrenched in traditional legal practice which make it difficult for working parents.
Deborah also envisaged providing a service that 'Big Law' could not. Deborah wanted to be able to remotely 'pop in and out' of her clients' businesses as required and to be able to turn work around for clients much more quickly.  Working largely online allows her to do that. 
"Support Legal focuses primarily on small businesses and their legal and non-legal advisors. Many law firms will only focus on medium and larger businesses, which sometimes makes it difficult for smaller businesses to access valuable legal solutions at an affordable price."
After establishing Support Legal, Deborah soon realised that small businesses were generally very reluctant to work with a lawyer.
"The first impressions from potential clients are generally that dealing with a lawyer is something to be feared, is unaffordable and that it is just too difficult to implement their advice. For example, small business owners are often scared of the risk of having to pay a large fee for a contract that is too difficult to read, let alone use.
I've found that because of this fear, small businesses owners were relying extensively on handshake deals or poorly written agreements.  They would also wait until they were in a difficult position before they would even consider looking for legal advice."
Deborah knew that small businesses would benefit from receiving affordable advice on an ongoing basis and properly documenting their business dealings. Deborah started looking for an automation solution that would enable her to provide the best legal solutions at an affordable price.
It was around the time Deborah was looking for a software solution that she read about Firmsy.
"Saving time is fundamental when looking to provide efficient legal solutions. And Firmsy saves time."
Firmsy made it easy for Support Legal.
"I knew I needed an automation solution that easily integrates with my website, is user-friendly for my customers and saves time. Time is precious when you're running a small business and saving time helps my legal professional customers reduce the costs of providing quality legal advice and documents to their own small business clients. Saving time is fundamental when looking to provide efficient legal solutions. And Firmsy saves time."
Not only did Firmsy provide everything Deborah was looking for, it was easy to use so Deborah can build the automation of her documents herself.
"Firmsy's point and click automation authoring system means I have been able to confidently develop automated legal solutions for small businesses, legal professionals and non-legal professional advisors. Firmsy's support team helps me whenever I need assistance, and they are available to build automations for me too."
Deborah does provide legal advice directly, although her focus is increasingly on providing her clients with customised, quality automated legal documents.
"I use the Firmsy platform to provide my customers with a straightforward experience. Customers simply purchase a document, complete an online interview and receive a customised, quality legal document instantly."
One and a half years in, Deborah says her business is growing fast and she receives wonderful feedback. Deborah provides legal documents that meet small businesses' needs. Using Firmsy, customers can complete an online interview and instantly receive a document with the appropriate clauses selected and tailored based on the customer's responses. If a customer would like legal advice, they simply send the Word version of the document to their own lawyer to make any necessary changes specific to their business.
Of course, many small business owners don't know exactly what documents they need. Traditionally, they would have avoided speaking to a lawyer – remember, many small business owners would perceive lawyers as delivering expensive documents that are difficult to use. Now, they can obtain customised, quality legal documents at an affordable price and only obtain the legal advice that they actually need.
And when asked what Deborah gets with the time she saves with Firmsy?
"More customers and more enjoyment from my business. Because Firmsy frees up a lot of the time that my legal professional customers would otherwise spend drafting documents, they are able to spend more time with their own clients and provide quality legal advice at a reduced cost.
They also have more time to regularly connect with clients to look after their legal needs on an ongoing basis."  Deborah's customers are then able to offer their clients legal advice services that prove useful in their businesses.
As an example, my customers can use Support Legal's documents to assist them to advise clients establishing e-commerce businesses. Although some small businesses are happy to use Support Legal's documents on a no-advice basis, others appreciate a legal advice package which includes time with their choice of lawyer to work through any curly questions they might have."
Selling these documents to other legal professionals also gives Deborah an additional revenue stream – one that doesn't require a significant amount of ongoing time and effort. Once Deborah has built the automation of a document, the hard work is largely done.
Drafting for business, without traditional legal speak.
Although Deborah is happy to talk through the curly questions, she says that Support Legal's documents are designed to be easy to understand and use by each and every customer, regardless of the customer's background.
"There's no place for traditional legal jargon in a Support Legal document. A Terms of Sale might have headings such as 'Our Products', 'Including Your Content in Products' and 'Your Legal Rights as a Consumer'."
Once Deborah has drafted a functional, plain English master document, Firmsy helps her ensure that classic lawyer clichés don't slip back into the documents that go to customers. Even in firms that have well-drafted, client friendly precedents, lawyers respond to stress and tight timeframes with unwieldy language and terms of art. Firmsy's automated workflows, on the other hand, don't get verbose under pressure.
"For a long time, I had ideas on how to develop a legal practice that provided valuable legal solutions to Australian small businesses while allowing me to maintain an ideal work and family lifestyle.  It wasn't until I began working with Firmsy that I was able to turn my ideas into reality. I've even found that with Firmsy's wide range of features, I've been able to develop legal solutions that are even better than I'd originally envisaged."
Firmsy gives Support Legal opportunities to expand.
A shift in the legal industry from billable hours to a focus on client service and outcomes achieved has provided Deborah with opportunities to grow her business in the long term.
Using the Firmsy platform, Deborah is growing Support Legal into an efficient, modern practice that meets the needs of small businesses. And Deborah has done this without a bunch of staff or working long hours and sacrificing time with her family.
Deborah is also making valuable connections with other legal professionals who are embracing widespread change in the legal industry.
Keen to see how Firmsy can help your firm design, market and sell online legal solutions?