In a service-based industry, a lawyer's time is their most valuable asset to the firm. But the time that lawyers say they spend practicing law has dropped to a new low. A 2021 Thomson Reuters report found that lawyers spent an average of just 56% of their time practicing law. What's driving this trend, and what does it mean for the future of lawyers?
The new reality for law firm owners is that it's no longer enough to just be a great lawyer. Much of the erosion of time spent on the actual practice of law is due to the increased workload involved in managing the administrative business of law firms, and trying to generate new client business. Unsurprisingly, the same Thomson Reuters report also found that 80% of lawyers don't know how to reduce the admin that comes with running a practice.
Compounding the problem, as law firms grow it can be increasingly difficult to keep up with the rapidly evolving demands of new and existing clients. 70% of clients now prefer to access legal services online. The rapid shift to online services has forced lawyers to focus more effort on digital transformation in order to remain relevant in an increasingly digital-first legal environment.
Whilst the initial time outlay to establish new digital tools can be seen as a roadblock it's worth the trade off as, unsurprisingly, a core benefit of digital transformation is efficiency. Self-service legal tools, repeatable and scalable practices, and automation across the firm can cut back the number of hours law firm owners spend generating and servicing new and existing clients. Here are five ways client-facing automation will reduce valuable time spent on the admin of running a law firm, and increase time focused on revenue generating activity.

Automate your admin to save hours spent on repetitive tasks.
Automation can supercharge a law firm by enabling data to flow seamlessly from system to system. Uniting a tech stack in this way offers the double edged benefits of saving time spent on manual admin, and providing a better client experience. By allowing new clients to self-serve from the comfort of their own home around the clock, law firms can win back the time spent on data collection and repetitive document creation, not to mention achieving a level of scalability that would otherwise not be possible.
When it comes to admin automation however, not all legal software is created equal. Powerful conditional logic will help law firms gather the right information from their clients, and a reusable data engine will help gain efficiencies over time. If you're looking for legal software to help you launch an online legal service your clients will love, look for solutions that integrate seamlessly with your website, with customisation features to enhance the client experience. These features are critical to ensuring your software saves you time, without losing you business.
Issue completed legal documents virtually with little to no input or supervision.
Your IP is the primary value you bring to the table as a lawyer. It's what you have worked hard to master and what you deserve to capitalise on as an expert in your niche. Online legal services enable lawyers to automate their IP, effectively creating and delivering legal documents with very little dedicated time invested in a singular client. Allowing multiple clients to self-serve around the clock, from any location, gives your IP scalability, allows you to resolve more matters in less time, and offers your clients the immediacy of service that is expected in the digital climate of today.
A fully guided client pathway and an end-to-end user experience will ensure your clients are able to accurately self-serve, so you can automatically create the documents they require. Further, software that allows you to review documents before issue provides quality assurance and peace of mind for both client and lawyer. Look out for these features in your chosen legal software.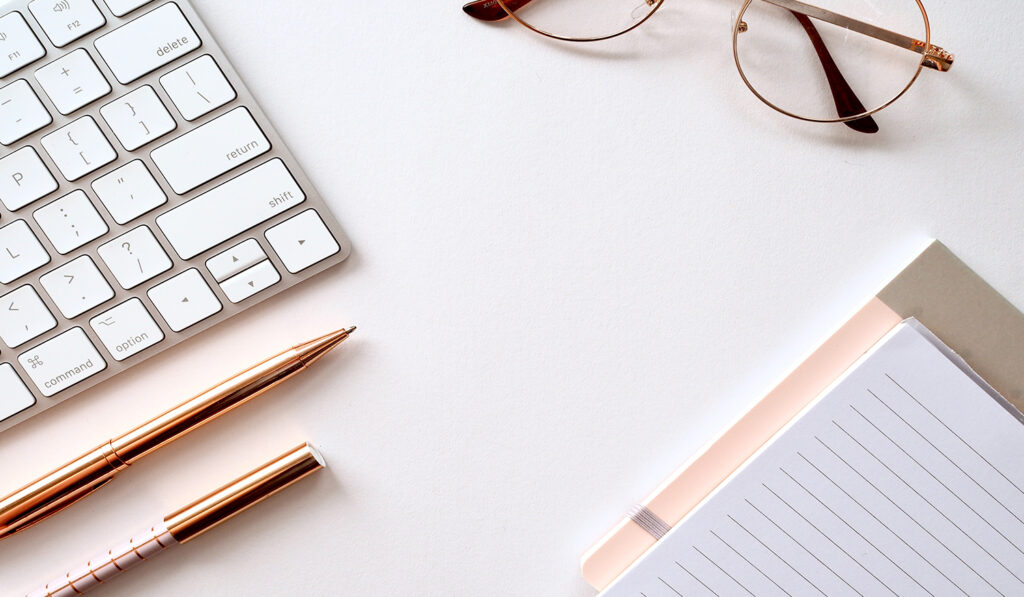 Eliminate time wasters – optimise your services for paying clients.
We all have those enquiries; the ones you invest hours of billable time in, only to find they never convert into a paying client. Sigh.
Self-serve legal models give lawyers the opportunity to optimise their services for clients that are more likely to convert. Once services are online and automated, trackability and clever analytics software enables law firms to collect and analyse website data, including conversion rates and user behaviour. Using this data, law firms can invest more in the activities that are generating revenue, and less in those that aren't. For example, your data may tell you that users who visit your website from LinkedIn are more likely to become paying clients. You might then decide to increase your advertising spend on LinkedIn, to attract more revenue-generating clients.
Digitalised services makes it far easier to gather and respond to user data and trends, gaining you time and efficiency to help grow revenue. If you're lost when it comes to working with data in this way, a digital marketing coach or contractor can give you the shortcut you need to get started. Here at Firmsy, for example, we support our software with coaching, including digital marketing coaching, to ensure you find success from your solution.
Get paid faster without the hassle of chasing invoices.
Reconciling accounts is an absolute time suck. You didn't become a lawyer to end up repeatedly contacting clients just to get your bills paid, nor should you have to pay someone to do that for you. Such conversations not only take you away from revenue generating activity, but the uncomfortable and often delicate nature of these conversations can also erode client relationships, affecting repeat business and referral rates.
With online legal services, a matter can be wrapped up, resolved and securely paid for by the client without you having to invest any uncomfortable and wasted time in the process, or risk the need for a difficult conversation with a valuable client. The modern client expects to be able to pay for their services upfront and online – give them what they want and invest your time in better things!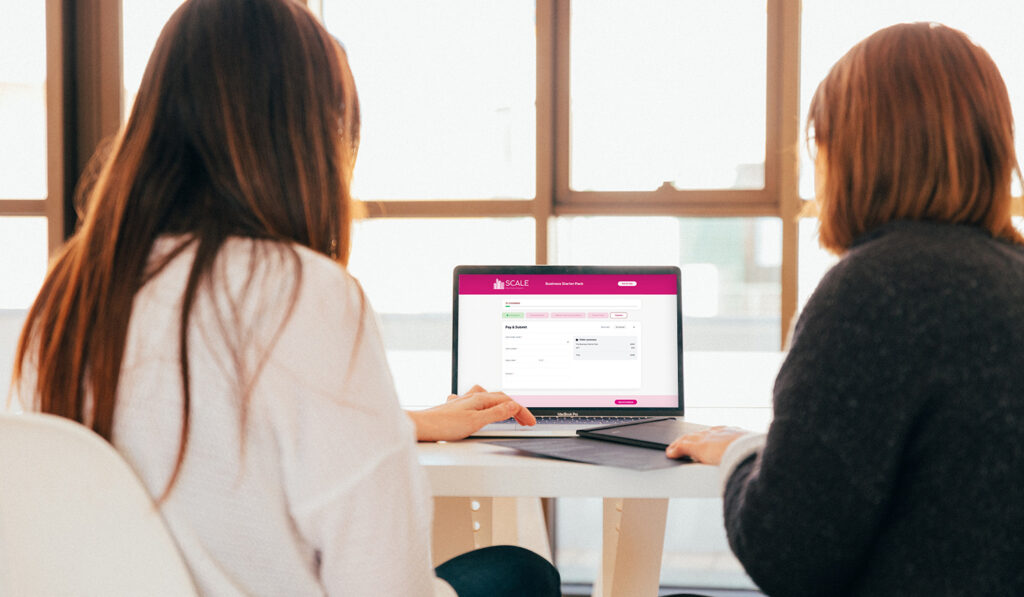 Convert new clients more effectively with a seamless user journey.
When it comes to converting brand new leads into paying customers, a single channel experience can lower barriers to conversion and reduce friction along the client journey. Imagine you are researching online for a new internet provider, for example, but your journey is interrupted by the need for you to meet your new provider in person in order to become a customer. The benefits of becoming a customer would need to be extremely high for you to commit to such rigmarole, yet this is what traditional legal services expect of new clients. Rapid digitalisation of the legal industry, driven by client demand, is allowing new clients to access and pay for legal services in one website visit. This modern approach supports law firms to become much more effective at attracting, converting and retaining new clients.
Gaining conversion efficiencies through a single, preferred channel experience not only saves time when it comes to generating new revenue, but also increases return on the firm's digital advertising investment.
Shifting away from the traditional billable hours model in favour of scalable, self-serve online legal services is a sure fire way to win back your time and grow your firm sustainably. Not only will you free up the time you were spending on the admin of running a law firm, but you'll also meet the expectations of a new wave of modern clients, thereby keeping your firm relevant in a rapidly evolving industry.
Here at Firmsy, we are specialist digital transformation agents focused on helping small law firms deliver digital legal services clients love. Our software is designed by lawyers and subject matter experts to reduce and eliminate time spent on the administrative tasks of running a law firm. Our self-serve model meets the expectations of modern clients in the digital era, and enables law firm owners to grow their profit margins exponentially with little to no additional client work.
In order to grow a sustainable, successful small law firm in the digital climate of tomorrow, law firm owners must embrace digital transformation now. The opportunities to save time, increase revenue and optimise new client growth have never been easier to realise than with self-serve, digital legal services. Check out the Firmsy solutions page to find out how you can cut back the admin, assist more clients and take back your time.